Shatta Wale brawls with Burna Boy
Medikal and Fella move into new house
Shatta Wale finds new love
Shatta Wale and Medikal have been all over the news since the Accra Circuit Court adjourned their case to January 25, 2022.
During the court hearing on December 7, 2021, lawyers of the celebrities pleaded with the court to give their clients time to spend with their families since it was drawing near to Christmas.
The court granted the plea for Shatta Wale and Medikal's court hearing to be pushed a bit further.
As the two are set to head to court on Tuesday, January 25, GhanaWeb takes readers on a journey that highlights their activities since their last court hearing. It's been full of drama and discoveries.
Below are five things the artistes have been up to since their last court hearing.
Shatta Wale and Medikal's 'Freedom Concert'
Shatta Movement boss and rapper Medikal put together a joint concert on December 25, 2022.
The show was a success. It was described as one of the most hugely attended events in December 2021.
At the event, Shatta Wale threw jabs at Nigerian artistes, slammed Nigeria's music industry for not supporting Ghanaian musicians, and turned the heat on Ghana's music industry describing it with unprintable words.
Shatta Wale brawls with Burna Boy
It was chaos on December 31 when Burna Boy decided to address a statement Shatta Wale made during his concert on December 25, 2021.
According to Shatta Wale, some Ghanaians in the music industry he labelled 'fools' told him he couldn't fill the stadium and went on to describe Nigerian artistes as "stupid" for showing no support to Ghanaian artiste.
He said that he doesn't depend on Nigerians but his fans
In an Instagram post shared by Nigerian artiste, Damini Ebunoluwa Ogulu, popularly known as Burna Boy, chastised Shatta Wale.
This post shared by Burna Boy shading Shatta Wale caused an uproar on social media for days as Shatta Wale rebutted.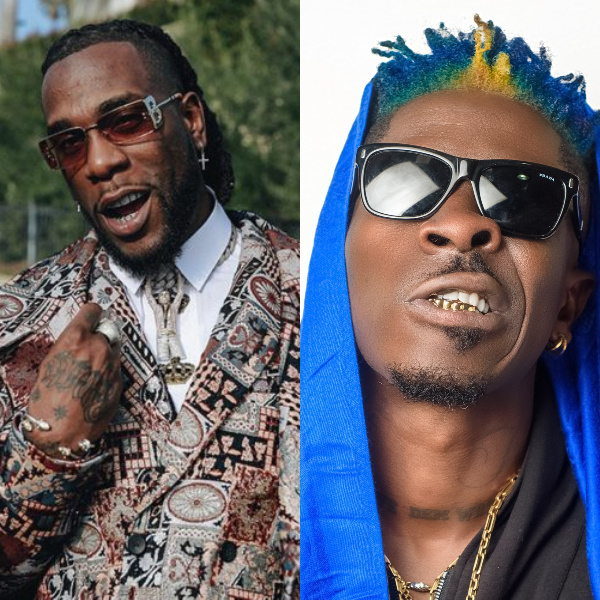 Medikal buys new house with Fella Makafui
Rapper Medikal and wife, actress Fella Makafui on the other hand added a new mansion to their list of properties.
With barely 51 days to the end of the year, the two announced in a video clip that they have moved into a new "mansion" that has been dedicated to their first child, Island Frimpong.
The 4-bedroom luxury home is located in Accra.
Shatta Wale launches a commercial ride company, Shaxi
Shatta Wale on December 9 launched 'Shaxi', a ridesharing service.
He was joined by fellow celebrities in Accra for the launch of project 'Shaxi', a portmanteau of 'Shatta' and 'taxi'.
According to the musician, the vision behind the move is to create a sustainable business with a focus on providing employment for the teeming unemployed Ghanaians.
Shatta Wale finds love
In January, Shatta Wale locked lips with a woman he revealed as his new girlfriend on social media.
According to him, he has found the woman to make him feel butterflies in his belly again after the artiste separated from his long-term lover, Diamond Michelle Gbagonah, formerly known as Shatta Michy.
In a post he shared, the artiste played Medikal's song 'Odo' featuring King Promise, with captions "she is mine, now I have told you, you see am for your eyes. Don't blame me I'm in love."