Entertainment of Monday, 24 February 2020
Source: asempanews.com
2020-02-24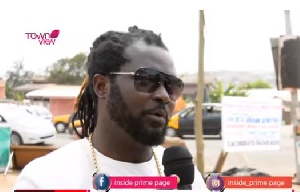 Andy Odarkey, winner of maiden edition of music reality show Mentor
Andy Odarkey, winner of maiden edition of music reality show Mentor stormed the grand finale of Mentor Reloaded with performance of his song 'Odo Yewu" along side evicted Dufie from Kumasi.
Obviously, an all-time favorite of the thousands of audience, Andy and Dufie got the crowds on their feet all through the performance on Sunday night at the AICC.
The night also saw lots of exciting performances from the finalists who were all poised to slug it out for the ultimate prize of a 2- bedroom house.
The night also saw brilliant performances with the highlight being an awesome performance by Optional King the pride of Tamale!
The performance of Nigeria's legendary Afrobeats musician Fela Anikulapo Kuti's "Zombi" got the audience spellbound as the Mentor Reloaded finalist served them with an energy packed delivery at the Accra International Conference Center Sunday Night.
Optional King born Mohammed Lukeman has consistently brought fire to the stage in his performances throughout the entire season.
The night packed with raw talents from all contestants has got the thousands present wondering who will whisk away the ultimate prize of the 2-bedroom house and the bragging rights of the winner of TV3 Mentor Reloaded.