General News of Tuesday, 28 January 2020
Source: kasapafmonline.com
2020-01-28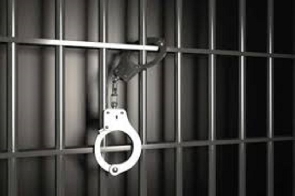 File Photo
The Nkawkaw District Police Command has arrested one person in connection with the exhumation of remains of a deceased at Awenade, a community near Nkawkaw in the Eastern Region.
The suspect Nana Kwaku Ampadu, 39, was picked up by Police Monday, January 27, 2020 at about 12:35 pm at his hideout.
He has been detained by Police to assist in investigations.
Some Unknown persons on Sunday, January 26, 2020, exhumed the dead body of 39-year-old Adwoa Antwiwaa and dumped same at the forecourt of a rival chief's palace occupied by Nana Danso Ofori III less than 24 hours after it was buried.
Police were informed about the bizarre incident which heightened tension in the chieftaincy dispute in the community.
According to the Public Relations Officer of the Eastern Regional Police Command, DSP Ebenezer Tetteh, Police team led by the Nkawkaw District Commander, Superintendent Victor Kwakye and the District Crime Officer, ASP Samuel Opoku Korang quickly rushed to Awenade community and found the coffin which contained the body placed in front of the said Chief's palace.
He explained that, as part of the preliminary investigation, the Police team visited the cemetery and found the grave of the deceased empty.
DSP Ebenezer Tetteh further narrated that, the body was removed from the Coffin by the Police and deposited at the Holy family Hospital mortuary for preservation.
He said though there was relative calm in the community, fifteen armed Police personnel were stationed to maintain peace.
Awenade community has for the past couple of years been embroiled in chieftaincy feud between factions of two parallel Chiefs – Nana Danso Ofori II (old Chief allegedly destooled ) and newly installed chief- Nana Osei Agyei II, all claiming to be legitimate chiefs of the community.
Last Sunday's incident is believed to have been triggered by burial fees of Ghc300 collected by the alleged destooled chief Nana Danso Ofori III authorizing the burial of the deceased which angered his rival faction questioning his traditional powers to allow burial.